Delilah Campbell ponders Facebook's new approach to gender
Heinz comes in 57 varieties, grey comes in fifty shades, and gender, according to Facebook, now comes in 51 different forms. The social media giant announced this month that in future, account-holders (at least, those whose language is English) will be able to choose from a menu of 51 terms describing gender identification. Subscribers in the US can already access the new options, which include 'androgynous', 'bigender', 'genderfluid' and 'intersex' as well as the more predictable 'trans', 'trans*', 'transsexual' and 'man'/'woman' prefaced by 'trans' or 'cis'.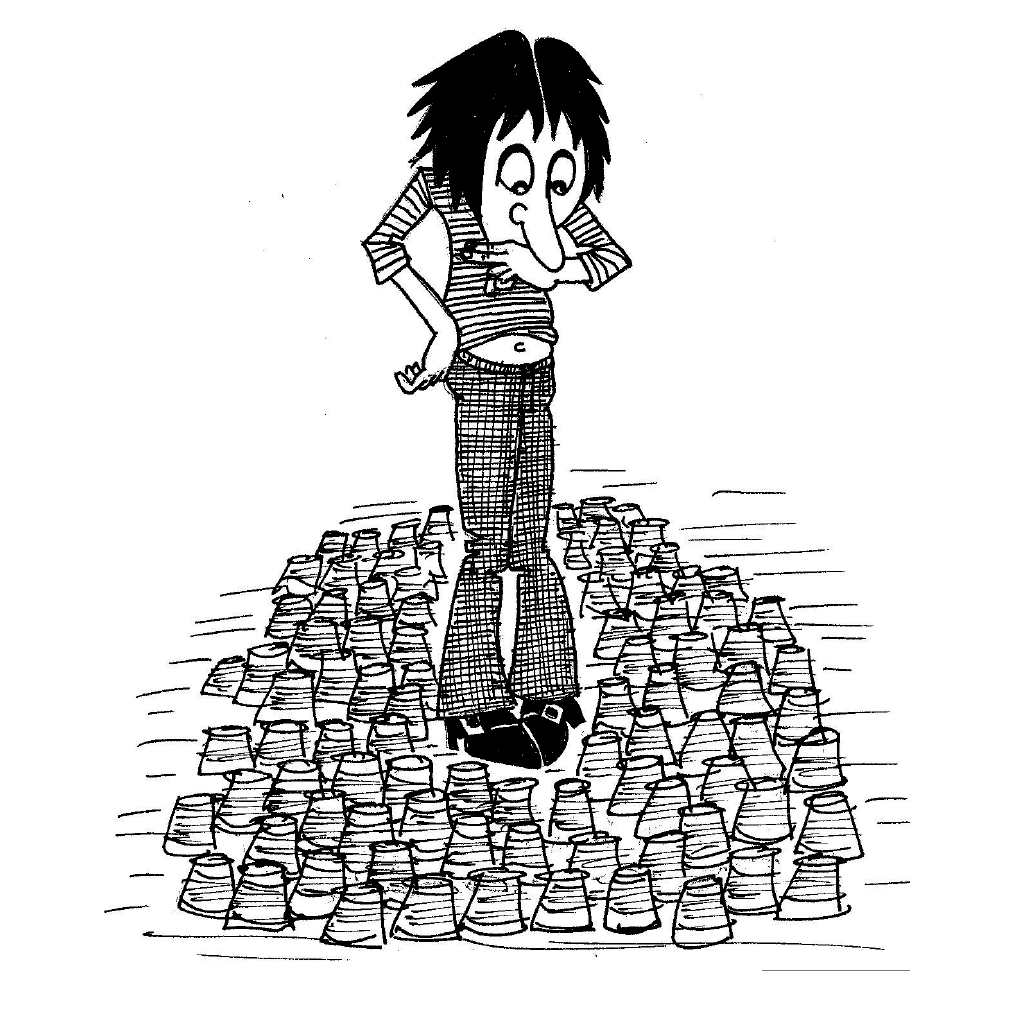 This move towards greater diversity and inclusiveness has been hailed as—in the words of one source quoted by the Independent— 'a milestone step to allow countless people to more honestly and accurately represent themselves'. This speaker, described as a 'human rights activist', went on to express the hope that others would emulate the example set by Facebook in 'supporting individuals' multifaceted identities'.
I will pass over the question of what 'supporting individuals' multifaceted identities' has to do with human rights, and ask instead if Facebook's policy, overall, would actually qualify as 'supporting individuals' multifaceted identities'. To describe identity as 'multifaceted' is to acknowledge that gender is only one element of it, and that others are in principle no less important. But Facebook profiles are not constructed on that principle. Gender is the only personal characteristic that has to be specified explicitly, and displayed publicly, on a Facebook page. You do have to give your birthdate, but you can choose to keep it hidden. You are not asked to select a category from a menu of ethnic labels, or social class labels, though ethnicity and class are also facets of identity; and displaying your educational or relationship status is optional rather than compulsory. So, it's hard to see the new policy as a sign of Facebook's commitment to making users' profiles more fully reflective of their multifaceted identities. It's more a manifestation of the contemporary obsession with gender identity, gender categories and gender distinctions.
It's also an illustration of another contemporary phenomenon, the power of the drop-down menu. In a world where we are constantly required to fill in online forms, where you can only proceed to the next screen if you click on one of the options provided (not several, not none, not an alternative of your own devising), there is a tendency to take those options as a map of reality. Like the boundaries marked on an actual map, the lines they draw between this category and that become reified, treated as objective facts to which we must try to fit our own subjective experience.
Facebook's 51 gender labels are a case in point. There is nothing objective about them: they don't represent a single conceptual scheme or comprise a scientific taxonomy, they just reproduce as many terms as the designers could think of which are currently used by some subset of English-speakers to describe some kind of non-traditional orientation to the traditional male/female binary. The glossaries which various 'experts' have hastily produced to explain them suggest that many of the new categories overlap or duplicate one another: 'androgynous', 'bigender' and 'genderfluid', for instance, all denote an identification with both masculinity and femininity. But once they appear as discrete options in a drop-down menu, there's a good chance people will treat them as definitive, and if necessary create the semantic distinctions that are needed to make them coherent. Just as having the choice of 'Miss' 'Mrs' and 'Ms' has persuaded many English-speakers that 'Ms' must denote a distinct category of 'others' (older unmarried women, divorced women and lesbians) rather than subsuming (as it was meant to) the previous, marital status-based categories, so asking people to choose between 'genderfluid' and 'bigender' will prompt them to invent criteria for distinguishing the two. Meanwhile, some people will inevitably feel that the available options exclude them, or fail to represent them fully, and will lobby for new ones to be added. As if any nomenclature, however many terms it included, could possibly capture all the nuances of our lived and felt experience.
Facebook's new nomenclature certainly doesn't work for me, because it presupposes that there must be some form of gender that I feel a positive identification with. In fact, as a radical materialist feminist my position is that gender, like 'race' and class, is essentially a system of domination and subordination, and as such I am politically opposed to it. While I acknowledge its existence as a material social fact, and accept that it has shaped my own experience and sense of self, I do not identify positively with any form of gender, either actual or imaginable. Being willing to call myself a woman (again, in recognition of a material social fact) does not mean I have a positive identification with femininity. My relationship to both femininity and masculinity is entirely negative. Facebook doesn't provide any terminology with which I could 'honestly and accurately represent' that position. It allows me to list my gender as 'neither', or the more arcane 'neutrois' (glossed as 'people who do not identify within the binary gender system'), but the problem with those terms (also 'gender non-conforming' and 'gender variant') is that in this scheme they all denote identities: they define you as a certain kind of person, rather than as a person (of any kind) who takes a certain political stance.
Though from my point of view Facebook's approach to gender is more or less apolitical, the company evidently wants to be seen as a champion of progressive attitudes. The spokesperson quoted in the Independent presented the new policy as part of the company's commitment to equality and diversity, as well as a sign of its openness to concerns expressed by users (in this case, LGBT groups who campaigned for new terminology). However, anything Facebook does in the area of user profiling is liable to be interpreted in the light of our knowledge that its money is made by selling data to advertisers. I always assumed that the real reason why your profile had to specify whether you were male or female was the importance accorded to that information by Facebook's real customers, the marketeers. Some commentators have suggested that the new gender nomenclature will serve their purposes even more effectively: by getting people to define themselves in less blandly generic terms (or as one comment put it, 'finding 50 more ways to violate my privacy'), Facebook can help businesses to target a more specific market niche.
On that point, I'm slightly sceptical: it's hard to see how this confusing set of labels could be mapped onto the consumer preferences that are of interest to the niche-marketers. Are there products which appeal more to the 'gender variant' than the 'gender non-conforming', or services for the 'androgynous' as opposed to the 'bigendered'? If you identify as bigendered, will that just mean you get a double helping of spam?
Yet at a deeper level I do think the revamping of Facebook's gender options shows the influence of consumerism on what is now thought of as 'political' action—the idea is that people are empowered by having as much choice as possible, and that minorities in particular are empowered by the public validation of their choices. 'Put my preferred gender identity label on your drop-down menu so that I can display it in my profile' is the kind of political language that Facebook understands, but in the real world, arguably, the effect is pretty trivial. (How often does anyone even look at what genders their Facebook friends have specified?) Other political demands, for instance that Facebook should stop hosting pages which promote violence against women, have not been so easily accommodated (though they have sometimes been successful when accompanied by actions that threatened the site's advertising revenue).
If Facebook had wanted to do something really radical, it could surely have gone for the simpler option of taking gender off the menu altogether. Instead of requiring every user to select a label from a predefined set of options, it could have said it was going to let individuals make their own decisions about how to define and present themselves—permitting them not only to use their own preferred terms, but also to decide how far to foreground their gender in their profiles.
I'd just as soon leave it in the background myself; but since that is apparently unthinkable, I'm considering setting up a Facebook group to lobby for some additional menu options—some boxes a radical feminist could tick, like 'gender indifferent', 'gender resistant', 'gender hostile' and 'nowadays when I hear the word "gender" I reach for my medication'. Anyone want to join?
Cartoons by Cath Jackson